Assistant Professor, Teaching Stream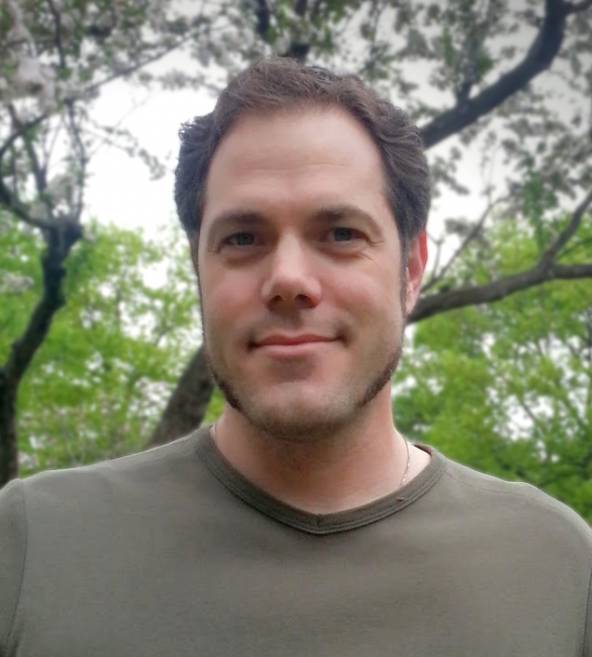 Prior to joining Woodsworth College in 2018, Jon Johnson taught at York University and in the Transitional Year Program at the University of Toronto. His research is focused on urban land-based Indigenous Knowledge in Toronto and their representation through oral and digital forms of storytelling. He works actively within Toronto's Indigenous community in his capacity as a lead organizer for First Story Toronto, an Indigenous-led community-based organization that researches and shares Toronto's Indigenous presence through popular education initiatives such as storytelling tours of the city and its freely-available smartphone application. He practices forms of teaching and pedagogy, such as field trips, tours, and community-based social justice projects, that go beyond the classroom. He is particularly interested in projects that create mutually respectful and beneficial collaborations between Indigenous communities and the university.
Education
PhD, Communication and Culture, York University
MA, Socio-cultural Anthropology, Western University
BA (Honours), Anthropology, Western University
Selected Publications
Johnson, J. (2017). Pathways: On Indigenous Landscapes in Toronto. Ground: Landscape Architect Quarterly, 35. Available at: http://oala.ca/ground_issue/ground-36-data/pathways-indigenous-landscapes-toronto/
Johnson, J. (2013). The Indigenous Environmental History of Toronto, "The Meeting Place". In L. A. Sandberg, S. Bocking, & K. Cruikshank (Eds.), Urban Explorations: Environmental Histories of the Toronto Region (pp. 59–71). Ontario: Wilson Institute for Canadian History.
Johnson, J. (2013). The "Great Indian Bus Tour": Mapping Toronto's Urban First Nations Oral Tradition. In K. S. Hele (Ed.), The Nature of Empires and the Empires of Nature: Indigenous Peoples and the Great Lakes Environment (pp. 279–297). Waterloo, ON: Wilfred Laurier Press.
Bodirsky, Monica and J. Johnson. (2008). Decolonizing Diet: Healing by Reclaiming Traditional Indigenous Foodways. Cuizine: The Journal of Canadian Food Cultures 1(1). Available at: https://www.erudit.org/fr/revues/cuizine/2008-v1-n1-cuizine2503/019373ar/
Media
Fox, Sarrain. (2017). Mapping Toronto's Hidden Indigenous History. Daily Vice, Dec. 15th. Available at https://video.vice.com/en_ca/video/mapping-torontos-hidden-indigenous-history/5a33057b177dd4139962cb47
Borkwood, Paul. (2017). 3 places where you can discover Toronto's Indigenous history: First Story Toronto runs guided walking tours across the city. CBC News, June 21st. Available at: http://www.cbc.ca/news/canada/toronto/first-story-toronto-indigenous-history-1.4170290
Robinson, Kabrena. (2017). Toronto tour takes a walk through the city's Indigenous history. The Globe and Mail, June 9th. Available at: https://www.theglobeandmail.com/news/toronto/toronto-tour-takes-a-walk-through-the-citys-indigenous-history/article35270967/
Shimo, Alexandra, and Sarah Barmak (2017). Truth, then Reconciliation: In the wake of a historic report about the abusive treatment of Indigenous people in residential schools, universities confront a dark piece of Canadian history. UTSC Commons, Spring 2017. Available at: http://utsccommons.utsc.utoronto.ca/spring-2017/features/truth-then-reconciliation
Campbell, Don. (2017). Indigenous Stories shines light on treaty involving land where U of T Scarborough now stands. University of Toronto Scarborough, March 14th. Available at: http://ose.utsc.utoronto.ca/ose/story.php?id=9315
YFile. (2016) Open Your Mind: A Q&A with Indigenous histories researcher Jon Johnson. YFile: York University's Daily News, May 4th. Available at: http://yfile.news.yorku.ca/2016/05/04/open-your-mind-a-qa-with-indigenous-histories-researcher-jon-johnson/
Goodfellow Craig, Ashley. (2016). Engaged learning experience brings deeper perspective to Indigenous Thought students. YFile: York University's Daily News, April 8th. Available at: http://yfile.news.yorku.ca/2016/04/08/engaged-learning-experience-brings-deeper-perspective-to-indigenous-thought-students/
Last updated:  May 29, 2018