What is Woodsworth College?
We promote an inclusive community and offer many avenues for a fulfilling student experience. We have a large and diverse student body and offer exceptional academic support and registrarial services.
Mission Statement:
Woodsworth is committed to promoting accessibility and equity, and our core mission is to provide "the best educational experience for a diverse student body."
Our Student Body
The majority of Woodsworth's students study full time and are admitted directly from high school. However, Woodsworth's place is unique amongst the colleges at the University of Toronto in that approximately one-third of its students are part-time and the college remains committed to serving their needs. All of its students have full access to the courses and programs offered through the Faculty of Arts & Science.
History
Woodsworth was founded in 1974 and has traditionally provided alternative and progressive pathways to post-secondary education. It was named after J.S. Woodsworth, who was an advocate for social justice, a Member of Parliament and a founder of the Co-operative Commonwealth Federation (CCF), the forerunner of the New Democratic Party (NDP).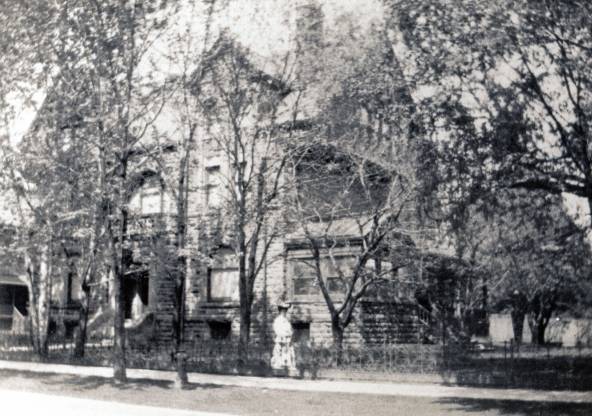 Architecture
The Victorian house at 119 St. George Street was Woodsworth's first home. The house was renovated in 1992 by KPMB Architects and an award-winning addition was built. The addition provided much-needed classrooms and study space and a cafe, as well as the beautiful Peter F. Bronfman Courtyard.
A drill hall adjacent to the house, originally used by the Canadian Officers Training Corps (COTC) during the Second World War and later purchased by U of T as an exam centre, was renovated in 2009 and became Kruger Hall Commons, named after the first principal of Woodsworth College. The commons provides study, meeting and social space for students and alumni.
In 2004, Woodsworth College was proud to open its residence at 321 Bloor Street West. The building, a glass tower designed by architects alliance, offers apartment-style accommodations for 371 students.
College News
Alumni Opportunity: Get Involved in Governing Council
Are you an alumni member committed to the mission of Canada's leading institution of learning, discovery, and knowledge creation? Are you looking for a way to make a significant volunteer contribution to the University of Toronto? Read about two distinguished volunteer opportunities available with the U of T Governing Council.