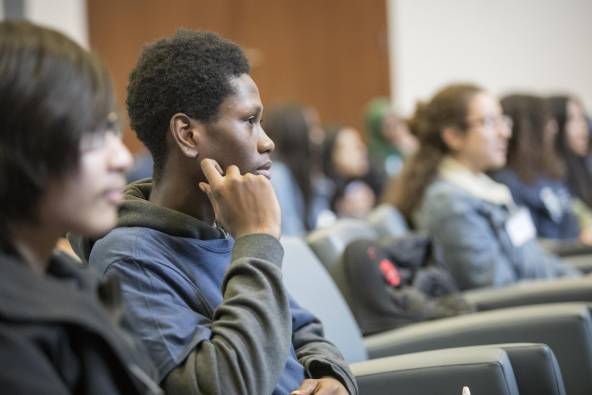 Support, Engage, Experience University of Toronto
SEE U of T is an access program and collaboration between the University of Toronto (U of T) and the Toronto District School Board (TDSB). 
The aim of the program is to encourage students who come from communities historically underrepresented at U of T and post-secondary institutions to view post-secondary education as a viable destination. A feature of the program is participating in classes, experiential learning and campus life at U of T.