First-Year Foundation Seminars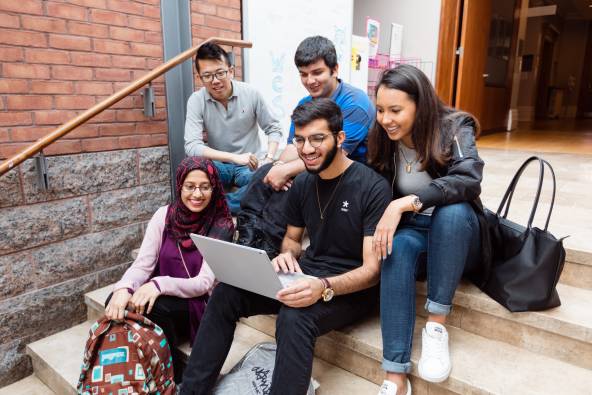 Woodsworth College's First-Year Foundation Seminars are open only to newly-admitted, Faculty of Arts & Science students (students who have completed 3.5 credits or less). They are half-credit courses that focus on discussion of issues, questions and controversies surrounding a particular discipline (or several disciplines), taught in a small-group setting that encourages participation and engagement with faculty and fellow students. FYF seminars are as rigorous and demanding as any other first-year course, but with a special focus on preparing students for success by developing their critical thinking, research, writing, and oral presentation skills. With a maximum enrolment of 30 students each, they are an ideal way to have an enjoyable and challenging small-class experience in your first year.
First-Year Foundation Seminars:
Count as 1.0 or 0.5 of the 20 credits required for an HBA, HBSc or BCom degree.
First-Year Foundation Seminars are not required to get into any Program of Study. However, they may count towards your Program. Please check with your college Registrar for further details.
Can be counted towards the Breadth Requirement.  
Course enrolment instructions can be found on the Faculty of Arts & Science website.
Courses for 2022-2023
WDW195H1-F Autobiographies of Reading: Assembling a Digital Commonplace Book
This course explores the practice of reading at the juncture between printed page and digital screen through assembling a digital commonplace book, an annotated personal anthology that will document each student's intellectual path. Students will learn close reading strategies, multimodal annotation techniques, and various modes of digital engagement with texts. Restricted to first-year students. Not eligible for CR/NCR option.
Distribution Requirement: Humanities
Breadth Requirement: Creative and Cultural Representations (1)
WDW198H1-S There and Back Again: Exploring Tolkien
Since the mid-twentieth century, J.R.R. Tolkien's The Hobbit and The Lord of the Rings have become classics of children's and fantasy literature. In this course, we read Tolkien's The Lord of the Rings and investigate the world-building and imagined history that lies behind the books. We trace how Tolkien's own life experience informed his work—his experience as a soldier of the Great War and a civilian during World War Two; as a scholar of medieval language and literature, and of fairy tales; as a Catholic thinker; and as a lover of nature and the past. We also survey the afterlife of the novels in fantasy, film, and the popular imagination. Restricted to first-year students. Not eligible for CR/NCR option.
Distribution Requirement: Humanities
Breadth Requirement: Creative and Cultural Representations (1)