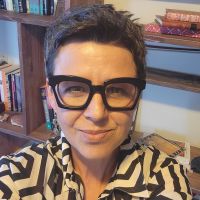 Paola Bohórquez
Assistant Professor, Teaching Stream
Paola has been teaching in Academic Bridging since 2020, and she is the Program Coordinator. She has taught Contemporary Canada and will teach Introduction to the Study of Literature in the coming academic year. She also runs the Read, Write, Research Lab – a co-curricular initiative that supports the development and practice of high-level academic reading, writing, and research skills through a series of sessions tailored to each Academic Bridging course, curriculum, and assignment. Paola's pedagogical practice centers reading, writing, and rhetoric as technologies of agency, creativity, and self-transformation.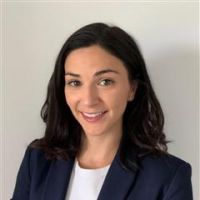 Natalie D'Elia
Sessional Lecturer
Having joined the Academic Bridging Program - Science Option in 2020, Natalie D'Elia teaches Introduction to University Studies in Mathematics. In addition to being one of the founding instructors of the Science option of the program, Natalie is currently a program coordinator and mathematics instructor with George Brown College. Natalie completed her MEd at York University and since then has taught with school boards and various access programs at the post-secondary level in Ontario. Her teaching pedagogy is guided by literature surrounding intersections of mindfulness, affect and learning mathematics.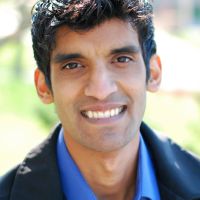 Jim Avik Ghoshdastidar
, PhD
Sessional Lecturer
Jim Avik Ghoshdastidar is one of the founding instructors of the Academic Bridging Program – Science Option at Woodsworth College, teaching Introduction to University Studies in Chemistry and Introduction to Academic Studies in the Sciences since 2020. He is also an Assistant Professor in the Department of Chemistry and Biology and has been at Toronto Metropolitan University, primarily teaching General Chemistry and Environmental Science. Jim previously taught General Chemistry and the popular World of Science – Environment course at McGill University, where he earned his Ph.D. in Chemistry from the Ariya Atmospheric and Interfacial Research Group. In addition to time spent in the lab, Jim has supported thousands of first-year students by living in and managing eight first-year residences across three universities.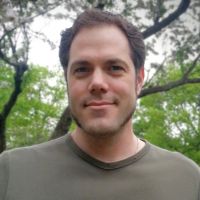 Assistant Professor, Teaching Stream
Prior to joining Woodsworth College in 2018, Jon Johnson taught at York University and in the Transitional Year Program at the University of Toronto. His research is focused on urban land-based Indigenous Knowledge in Toronto and their representation through oral and digital forms of storytelling. He practices forms of teaching and pedagogy, such as field trips, tours, and community-based social justice projects, that go beyond the classroom. He is particularly interested in projects that create mutually respectful and beneficial collaborations between Indigenous communities and the university.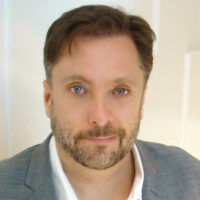 Sessional Lecturer III/ Writing Instructor II
Dr. Michael P. Lapointe joined Woodsworth College's Academic Writing Centre in 2005 and the Academic Bridging Program in 2006, where he regularly teaches the Introduction to the Study of Literature as well as Contemporary Canada. Last year, Dr. Lapointe developed and taught the course Media, Culture and Society. Prior to that, he also designed Order and Disorder II: Nationalism, Identity, and Conflict for the full-time Academic Bridging students and the Woodsworth One Program. His research background includes Irish Literature, James Joyce, Nationalism Studies, Queer Studies, 20th Century Canadian and European history, and Literary/Cultural Theory. Dr. Lapointe is TESL Canada and TESL Ontario certified and has several teaching awards and nominations to his credit.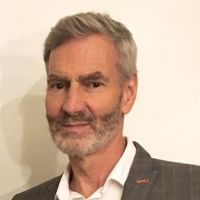 Peter has taught Contemporary Canada in the Academic Bridging Program at Woodsworth College since 2003. He has been a professor (Canadian Studies, Film Studies, Canadian Literature, Communications) at George Brown College from 1984- 2018. He has also taught Children's Literature at Laurentian University and Carleton University. He completed his B.A. at the University of Winnipeg and his M.A. at Carleton University. 
Cheryl has been an instructor in the Academic Bridging Program for more than 20 years, teaching Contemporary Canada and most recently Introduction to Academic Studies in the full-time program. Cheryl completed her BA at the University of Calgary and her MA and CTESL at the University of Toronto. She has 30+ years of experience supporting and teaching students at the University. Cheryl served as the Registrar of Woodsworth College from 2003 - 2021 (with the additional title of Assistant Principal from 2015 - 2021) where she oversaw academic and financial advising for students at the College.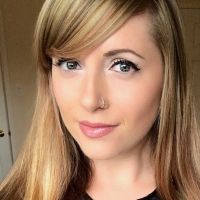 Dr. Megan Youdelis
Sessional Lecturer for Introduction to Environmental Studies
Megan has been teaching Environmental Studies in the Academic Bridging Program at Woodsworth College since 2018. She is a postdoctoral research fellow with the Conservation Through Reconciliation Partnership based at the University of Guelph where she collaborates with Indigenous leaders and knowledge holders, academics, and conservation practitioners to facilitate Indigenous-led conservation across Canada. She also teaches at the University of Guelph as part of the Master's of Conservation Leadership. Her research interests centre around the political ecology of conservation and development interventions, and she has taught courses on environmental studies, political ecology, climate change, globalization, the green economy, gender and migration.