Woodsworth Counselling & Mental Wellness
Are you struggling with your mental health? We're here to help.
Woodsworth College offers its students on-site counselling. Counsellors can provide you with counselling or psychotherapy for adjustment and transition issues, anxiety, depression, self-esteem, relationship/family issues, body image and eating issues, sexual orientation, gender identity and much more.
Counselling is open to all Woodsworth college students seeking help. 
To book an appointment with our embedded counsellor, please contact the Health & Wellness Centre.
.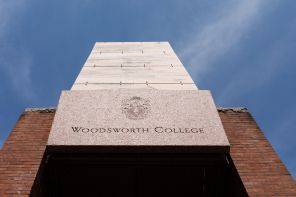 Contact Health & Wellness By Phone:
416-978-8030
Phone line is open daily 9 am – 4:30 pm (4 pm in Summer)
Best Time to Call:
Tuesdays, 2 - 4:30 pm
Wednesdays, 2 - 4:30 pm
Thursdays, 9 am - 4:30 pm
Fridays, 9 am - 2 pm
Book an Appointment in-person
You can also book an appointment in person. See the contact section of the Student Life Health and Wellness site for hours and location.