We're looking forward to having you back on campus and welcoming you to Woodsworth Residence! The information listed below will help ensure that the move-in process runs as smoothly as possible.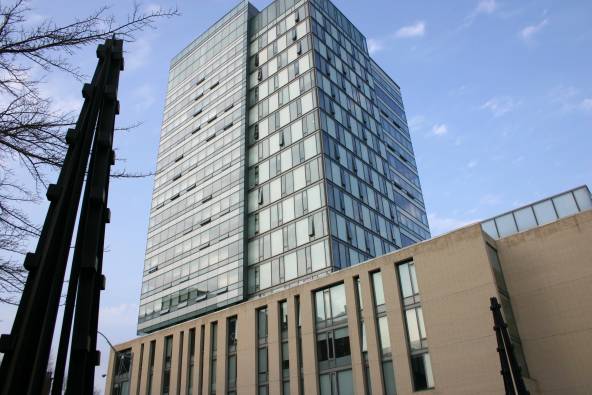 Arrival Details
The residence is located at 321 Bloor Street West in downtown Toronto. For additional details, please view our location on Google Maps.
Arrival via the Airport
If you are travelling to Toronto via the airport, you may travel to the residence via taxi or Union-Pearson Express train. Details related to taxi and limousine service from the airport is available on the Toronto Pearson International Airport website. To arrive by train, please learn more by visiting the UP Express website.
Arrival via Car/Taxi
If travelling to the residence by car/taxi, please arrive on the St. George Street side of the residence building to unload your belongings. After unloading, you may then proceed into the residence to check-in. Please ensure the individual driving proceeds to one of the nearby parking lots.
In August, please expect an email outlining further details related to the move-in process.
Full oven and stove
1-2 refrigerators
Microwave
Kitchen island
3-4 stools
Sofa & sofa chair
Coffee table
Broom and dustpan
Mop and bucket
Twin bed
Under-bed storage
Large closet with shelf
Desk
Desk and floor lamps
Desk chair
Full length mirror
Book shelf