Woodsworth student finds his purpose at U of T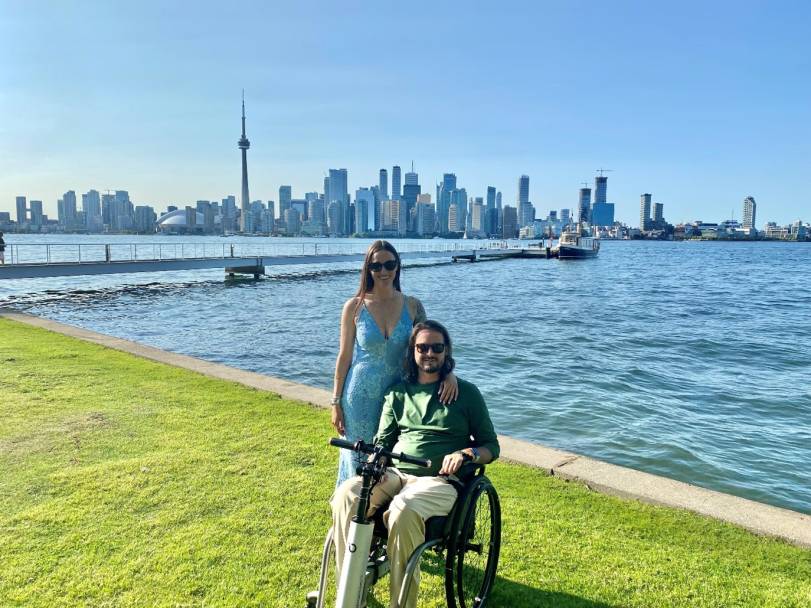 For Beau Hayward, pursuing a degree at U of T is a dream come true — a dream born out of a life-altering event that made him reassess what matters. 
In the summer of 2018, he dove off the dock of a friend's cottage in Sudbury and unexpectedly struck the bottom. Face down in the water and unable to turn over, he started to drown. Luckily, a friend found Hayward and was able to bring him to shore and revive him.
Hayward sustained a spinal cord injury that damaged his C4 and C5 vertebrae, which caused him to become an incomplete quadriplegic — that means he still has limited function in his upper body.
A period of profound adjustment followed that involved "continuously working towards regaining my independence in any way possible." That included a new mindset to focus on what was truly important, and worthy of his time and energy.
That was studying history and archaeology at U of T.
Read more in the article posted on the Faculty of Arts & Science website here. 
College News
Convocation 2023: Meet Omer Malikyar
Once a teenage refugee, Woodsworth College graduating student, Omer Malikyar, is now a powerful voice for the world's displaced