As Convocation Season is upon us, we highlight a few of our exceptional Woodsworth College Graduates of June 2018!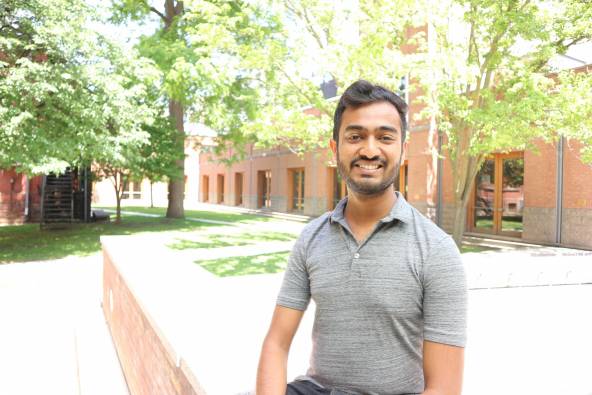 Rohan Shah
Rohan studied Finance and Economics at Rotman Commerce and will be starting a consultant position with Ernst & Young this coming September. He was heavily involved in the Woodsworth Community during his time in residence as well as serving on the Woodsworth College Students' Association (WCSA). He contributed as a floor representative while in residence, then went on to serve as an orientation leader, associate finance director and VP Finance with WCSA.
These experiences, according to Rohan, were all opportunities that formed his interest in Finance. He considers these opportunities to have helped shape and navigate his interests which will serve him well into the future.
Rohan attributes his motivation to pursue finance to the many ways that he was involved on campus and encourages incoming University of Toronto students to do the same! He further encourages students to "find one interest and branch out from there - University is not just about studying and getting a good GPA but it's also about having a good experience!"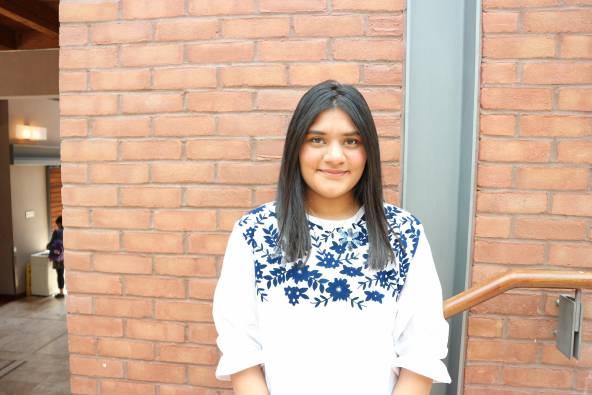 Haya Adil Sheikh
Haya completed a Double Major in Cell & Molecular Biology, and Health & Disease. She came to Toronto from Pakistan as an International Student, and quickly learned how welcoming Woodsworth College was from the beginning. As a Life Sciences Student, Haya initially questioned how she would get involved on campus in order to maintain a social life beyond her academics. She began her campus involvement as an event planner with the Sick Kids Foundation at U of T which fused together both her interest in the medical field with that of making an impact on campus. In addition to this, her positive experiences throughout orientation quickly prompted Haya to provide the same, warm welcome she had received. Older students helped guide her in choosing courses, programs, and finding other ways to become involved while managing her academics.
After serving the Woodsworth community as an Orientation Leader, she became the Director of Off-Campus Affairs, and then VP External. Both helped to develop her leadership, budgeting, and communication.
Haya will be spending the next year integrating herself in the field of medicine while working towards attending Medical School. Haya recommends that students "utilize resources like the Registrar's Office or discussing marks with your professors. There are people whose sole jobs are to help us students!"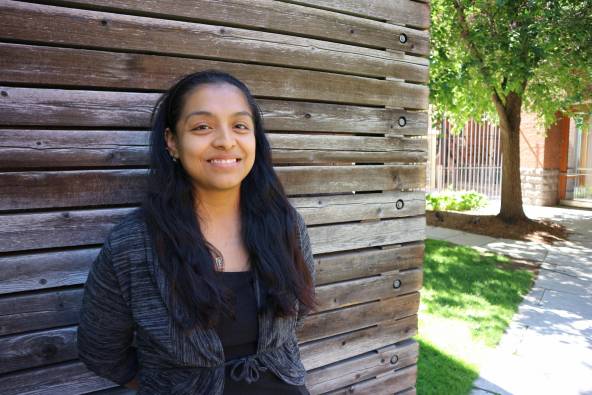 Ana Chiguichou
Ana just completed a Bachelor of Arts, specializing in Indigenous Studies, and Equity studied, and with a minor in Caribbean Studies. She enjoyed attending many on-campus events while pursuing her degree, including those hosted by the Latin-American Students' Association. Ana participated in the Transitional Year Program (TYP) in 2010. She attributes her TYP experience with her plans to pursue a Master of Education at OISE this September.
The professors she had encountered while participating in TYP helped motivate her throughout her studies and brought Ana to her commitment to giving back to the TYP community, where she holds a work study position!
Ana encourages students who are looking for support in their academics to reach out to their professors. She says that "speaking to the faculty is what helped me stay on track and motivated!"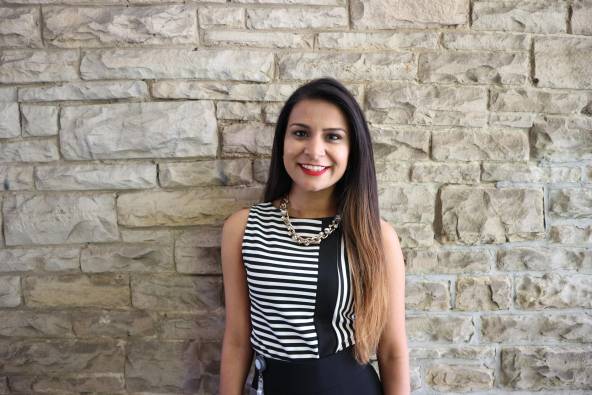 Alyy Patel
Alyy studied both Sociology & Sexual Diversity Studies as her majors, and minored in Woman & Gender Studies. She has been very involved in both the Woodsworth Community, and on the wider U of T campus where she led multiple equity initiatives and large-scale campus events. At Woodsworth, Alyy spearheaded Woodsworth Inclusive (WINC) for 3 years, founded the Woodsworth Racialized Students' Collective, launched Woodsworth's first anti-sexual violence campaign and mental health conference, and was the Orientation Coordinator.
On wider campus, Alyy was The University of Toronto's Tri-Campus Orientation Coordinator, and has served as associate VP Equity and associate VP internal of the University of Toronto Students' Union (UTSU). She also chaired the Social Sciences Semi Formal while serving as VP Finance of the Undergraduate Sociology Students' Union.
Next year, Alyy plans to pursue a Masters of Sociology at the University of Ottawa, where she will further her interests in studying the intersection of racism & the LGBTQ identities.
Alyy's involvement on campus helped motivate her to pursue further education in Sociology, and says that the Woodsworth Community, in particular, helped to form an atmosphere that was welcoming, supportive, and inclusive. Alyy encourages students to find a way to get involved at any level and in any year of their undergrad. She stresses that it's "never too late to make a positive impact on your community!"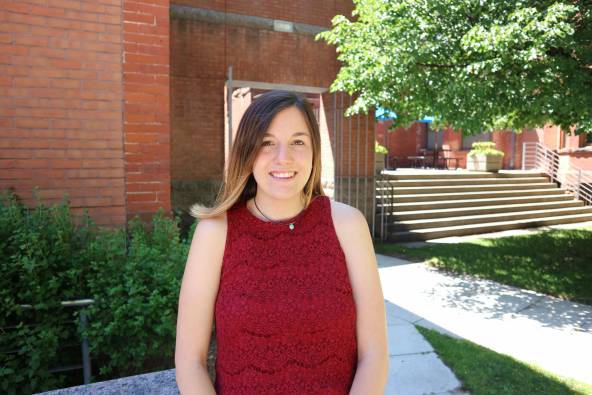 Tea Cimini
Tea specialized in Peace, Conflict, & Justice (PCJ) studies with a minor in Political Science. She moved here as an International Student from Italy to pursue her Undergraduate studies. Throughout her time at U of T, she served as the Co-President of the on-campus UNICEF club, Co-President of the PCJ Society, and Co-Editor-in-Chief of the European Studies Students' Association journal. In addition to this, Tea participated in the Woodsworth One program in her first year – an experience that helped to give her a sense of community at Woodsworth.
Tea will be pursing a Dual Masters Degree between the Munk School of Global Affairs & Sciences Po in France.  This is a new program, where Tea – along with her 12 other peers – will be the first cohort to participate. This opportunity allows her to pursue further studies Toronto – a place that she has called home during her undergrad. – and France – bringing her back to her European roots.
Tea gained hands-on experience with the International Course Modules which give students an experiential opportunity to apply their studies in an international setting. Through this program, she traveled to the Republic of Georgia where she had the opportunity to experience fieldwork, which complemented her PCJ background.