Congratulations to our Newest Alumni!
On November 7, 2019 Woodsworth College celebrated at the Fall 2019 Convocation.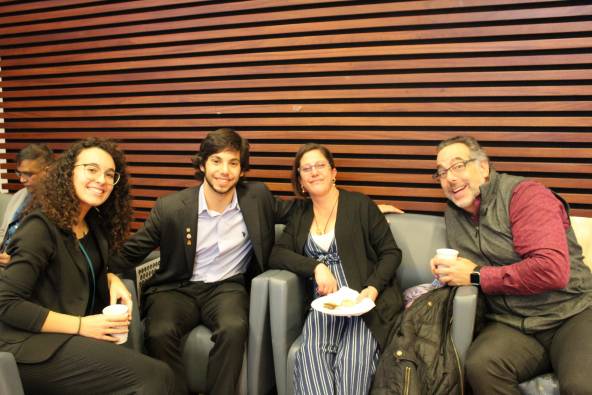 Celebratory Reception
This special day began with a well attended lunch reception in Kruger Hall Commons honouring the graduating class. Graduating students, family, friends, faculty, and staff came together to celebrate this important milestone and our students' hard work and accomplishments. Graduating students then headed off to King's College Circle to collect their regalia in preparation for the ceremony.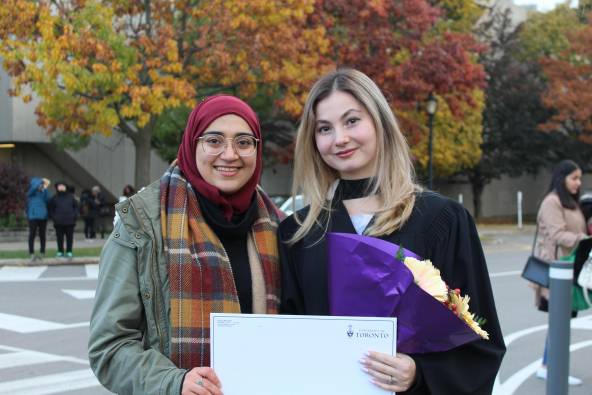 Ceremony
At the ceremony, Woodsworth College was joined by the Ontario Institute for Studies in Education (OISE), Victoria College, and the School of Graduate Studies. Well over a hundred of the students eligible to graduate attended the convocation ceremony. This year's distinguished convocation speaker was Diane Longboat, an Indigenous Elder, Traditional Healer, and founder of University of Toronto's First Nations House. Despite the chilly weather and light snow fall, many graduates opted for photos with their peers, friends, and family in the beautiful King's College Circle - or at the photo booth inside of the heated Convocation Plaza!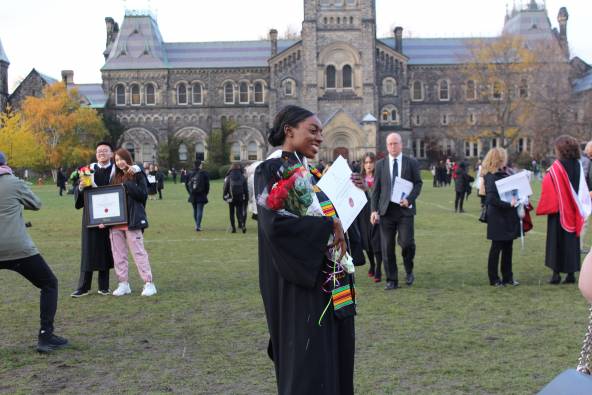 Congratulations!
Congratulations to the 2019 November graduating class, and thank you to everyone who has supported them throughout their academic careers. Please ensure to keep in touch as we look forward to hearing about your new journey.
Visit our online photo gallery to view more photos.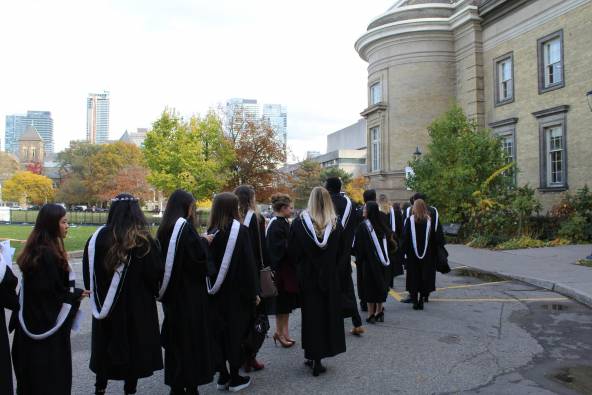 Related News
Meet this Year's Brookfield Bronfman Scholarship Recipients!