Arbor Award Recipients of 2019
Five members of the Woodsworth College community were presented with Arbor Awards at the annual ceremony held on Thursday October 10, 2019.
The ceremony was a time to recognize and celebrate the incredible volunteers who consistently contribute to the experience of U of T students, faculty, staff, alumni, and community.
Here is a little bit about our five outstanding recipients: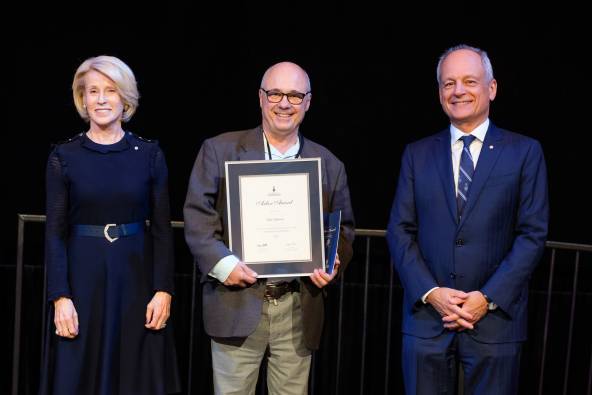 Dan Acheson
Dan has been an involved and engaged member of the Woodsworth College Alumni Association (WCAA) for five years. He has served as director, treasurer, and vice-president of the association. Dan has had a great impact on the board's current success with a variety of activities and outreach. He has also acted as a mentor in the Alumni-Students Mentorship Program at Woodsworth College.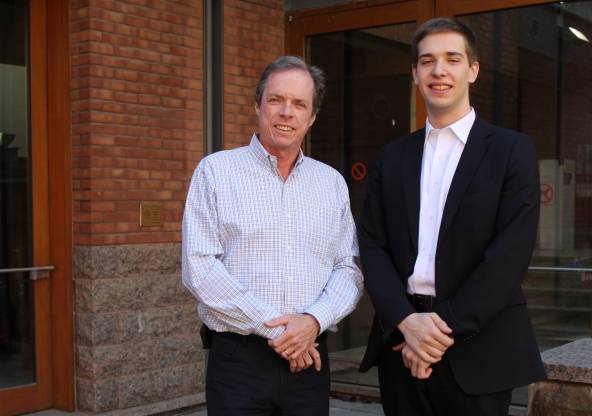 Andrew Cumming
Andy has been a mentor in the Alumni-Students Mentorship Program for five years. He is enthusiastic and ensures that the student truly benefits from the experience. For the past three years, he has served on the Adel Sedra Distinguished Graduate Award committee for the Division of University Advancement (DUA). He is a huge asset to the committee, and brings a wonderful perspective and thought process to the committee.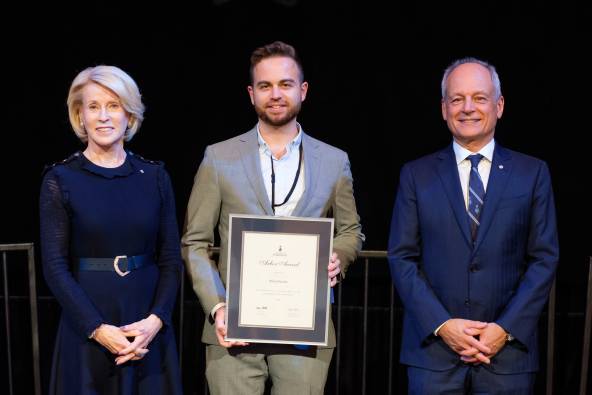 Stefan Etarsky
Stefan has been an alumni mentor at both Woodsworth College and Rotman Commerce for a number of years. With his extensive experience and expertise, Stefan has dedicated many volunteer hours to numerous student mentees over the years, providing them with guidance and advice on careers in the financial sector.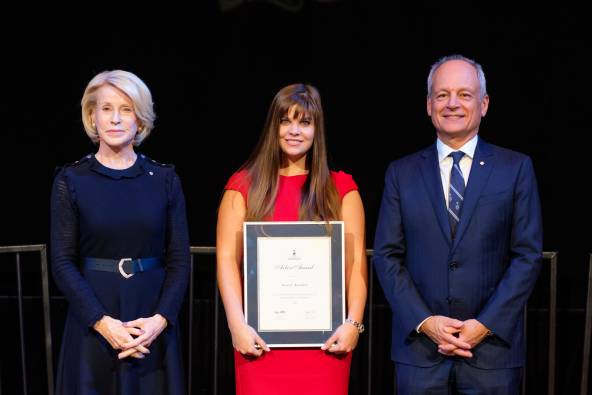 Jessica Kuredjian
Jessica has been an engaged an inspiring mentor to the students she has worked with through her participation in the Alumni-Students Mentorship Program at Woodsworth College. Her knowledge and experience in law alongside her willingness to share her experiences have been a key part of the success of her mentees as they pursue a career in the legal field. She has also participated in a number of alumni career panels.
J. Erin Rud Thompson
During her time on the Woodsworth College Alumni Association board, Erin has taken on a variety of roles. Initially, she was a member at large and then took on the role of secretary of the board. Today, she is serving as vice-president and has been instrumental in arranging a number of successful and engaging events for our alumni. She has been a wonderful addition to the team.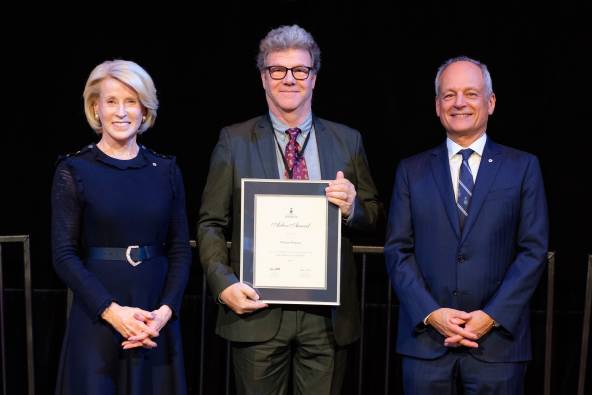 William Watson
For the past 12 years, William has graciously and with great success been the reader at the Woodsworth College convocation ceremonies. He takes this responsibility very seriously and will spend time before each ceremony ensuring that he has the correct pronunciation of each student's name - students have been known to thank him for 'pronouncing their name correctly'!
Congratulations to this year's recipients! If you would like to learn more about the Arbor Awards or see photos from this year's event, visit the U of T Alumni website. 
College News
From the Learning Community to the Scholarly Community
Professor Bolintineanu, along with some of her past Teaching Assistants, describe their teaching experiences, methods and philosophies, and connections between teaching and research in this issue of Chronica.