Alumni Students Mentorship Program
The mentorship program, now in its seventh year, is up and running again.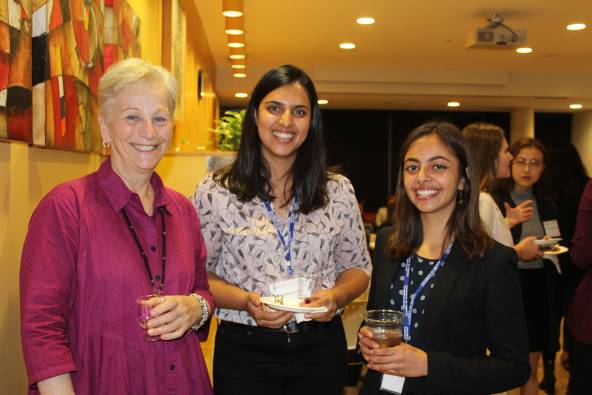 A kick-off event was held on October 2nd for the 2019-2020 edition of the program.
The opening reception gave mentees and mentors the chance to meet for the first time.  The event is always a great networking experience for all who come out.
Since its inception, Woodsworth College alumni have helped more than 200 students in their career exploration through one on one pairings. This year we have 50 mentee and mentor pairs participating in the program.
Students from all disciplines within the Faculty of Arts & Science are participating, including many from the College's two affiliated undergraduate programs: Criminology & Sociolegal Studies and Industrial Relations & Human Resources.
Alumni mentors have careers in a myriad of sectors and industries.  Mentors agree to meet with their mentees three times during the program period (October to March), to give advice and guidance and to provide information about their chosen fields. More information about the program is available on the mentorship program web page.
Related News
Meet this Year's Brookfield Bronfman Scholarship Recipients!