Convocation 2023: Meet Omer Malikyar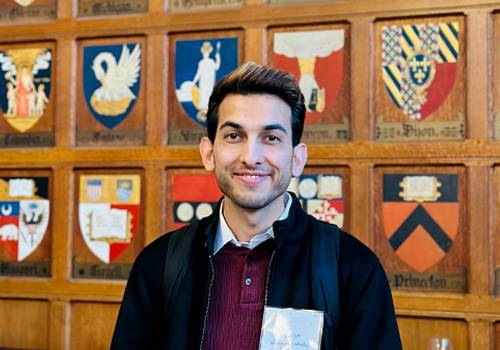 Omer Malikyar will never take education for granted.
That's because, on the road to his June graduation with a degree in political science and Canadian Studies from the Faculty of Arts & Science, the member of Woodsworth College has had to summon courage and perseverance that is almost beyond human imagining.
Malikyar was born and raised in Ghazni, a trading and transit hub in southeastern Afghanistan. His father, a school principal, has spent the past 25 years operating a school for girls. Under the Taliban regime, his students are forbidden from pursuing formal learning past the Grade 6 level. 
Click here to read Omer's story this article posted on A&S News.
Listen to an interview featuring Omer on CBC Radio One here.
College News
From the Learning Community to the Scholarly Community
Professor Bolintineanu, along with some of her past Teaching Assistants, describe their teaching experiences, methods and philosophies, and connections between teaching and research in this issue of Chronica.