Associate Professor, Teaching Stream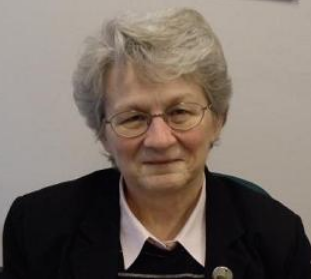 Theresa Moritz taught literature as well as critical reading and writing skills at the University from the 1990s; she joined Woodsworth College in 2006. Her principal duties were teaching English literature in the Academic Bridging Program and working as a writing instructor in the Academic Writing Centre. In addition, she created three courses: Writing for Social Scientists (WR307H), a writing and research methods course for third- and fourth-year social science students, which she taught for three years (2007-2009); Jane Austen's Pride and Prejudice in Her Time and Ours (CCR199Y), a first-year seminar focusing on adaptations of Austen's enduringly popular novel, which she taught onwards from 2008; and Cultural Literacy in the Information Age (TBB199H), a first-year seminar that started in 2011 explored how university research is being affected by student use of the internet.
Since coming to Woodsworth, Dr. Moritz presented several conference papers on the pedagogy of writing instruction. Before 2006, she published both academic and general interest books and articles. One of them, The World's Most Dangerous Woman: A New Biography of Emma Goldman, which she co-authored with Albert Moritz, was awarded the Joseph and Faye Tanenbaum Prize in Canadian Jewish History in 2003.
Dr. Moritz participated in a number of campus activities, including the Faculty of Arts & Science mentoring program for high school students, for which she conducted a class on the influence of gender difference in determining reading choices. She taught in Woodsworth's University in the Community program; her lecture series on Jane Austen's Pride and Prejudice was an inspiration for her first-year seminar course.
Education:
• PhD in Medieval Studies, University of Toronto, 1981.
• MA in Medieval Studies, University of Toronto, 1975.
• MA in Spanish, Marquette University, 1974.
• MA in English, Marquette University, 1972.
• Honours BA Marquette University, 1969.